A graduation party is the best way to celebrate the transition and numerous moments a student lives in their academic life. Emotional, spirited, and optimistic; when students morph themselves into an evolved version of themselves, it calls for a celebration. As they prepare for going into their new future, we must cheer for their hard work and achievement with customizable yard signs. Personalized graduation yard signs are very popular nowadays. They allow you to add the missing personal touch in the graduation yard signs easily and cost-effectively. There are many web to print platforms available in the market. Learn how to create a customized yard sign for a graduation party in a few easy steps. 
What are graduation yard signs?
Graduation yard banners or signs are display items that can be put in the lawn or yard. You can design custom graduation yard signs with congratulatory messages, the student's image, various patterns, and elements, and give a personal touch to the party. They work perfectly well as outdoor graduation decorations. You can use them indoors and outdoors. They set the mood perfectly well for the graduation party from elementary school, middle school, high school, college, etc. 
Online sites such as SignDepot ATX provide you the convenience to design graduation signs for cars, lawns, indoors, using graduation yard sign templates. It offers you prebuilt templates that can easily be edited. From text to images to backdrop, you can fully customize the graduation yard signs.  Once you are satisfied with the design, you can choose the size and orientation of the image and get it delivered to their doorsteps. You can even go for double-sided printing. The custom Graduation Banners & Signs are also very easy to install. It depends on where you want to install them; you can hang them, insert them into the ground, and hold the yard sign in place. 
Important three steps to design a graduation yard sign 
Creating a DIY graduation yard sign is very easy and simple. As we were saying, many available sites offer you acute customization in the yards sign. You can choose the right template; there are available templates for school and college graduation yard signs. There are various available sizes; you can choose from small, mid-sized, and large yard signs. So, when you customize the yard signs, you have to keep in mind all the designing factors to make custom graduation yard signs.
Apart from the size, orientation, material, and installation type, you have to customize the graduation yard sign text by adding the graduation year, the school the student graduated from, the school's colors, and the congratulatory message. Here are three easy steps that you can use to create personalized graduation yard signs 2021:
First, browse through SignDepot ATX graduation sign templates. You can use any of it to personalize the graduation sign. You can also choose to create a yard sign from scratch; this will allow you to give a more personalized touch to your school or college graduation signs. There are various available tools in the design center for adding additional touch to the graduation yard sign. 

There are various customizable graduation yard sign templates. Select the one that suits the party theme the best. This step is very important as it is going to make or break the design of the graduation yard sign. 

You must pre-determine what congratulatory message you want to write on the sign. It would help you choose the sign which offers you to add a big congratulatory message. Next, include all the important details, including name, graduation, year, school, and more. The photographs are of utmost importance; choose the one which is of a high resolution so that it doesn't pixelate when it gets printed. Add other embellishments to beautify the graduation yard sign. Check out some coll graduation photo banner ideas in the next section.
Congratulations! You have just personalized your first graduation yard sign. All that's left is to review the custom graduation yard sign and click order. You will receive your graduation yard sign at your doorstep. Also, don't forget to check how many days the sign is taking to get delivered. If you order from SignDepot ATX, they complete the order within 5-7 business days. So, keep at least 12 days of a margin between the graduation party and order.
Tips and ideas for designing graduation banner 2021
The amount of effort our loved ones have put in their academic year makes it necessary that we also put in all the efforts to make the graduation signs fun and attractive. You can create various types of messages, use various font styles, add embellishments; the opportunities are limitless. To help you in your quest, here are some amazing examples of the best graduation banner ideas of 2021.
It is absolutely necessary that you have one yard sign that is the highlight of the entire party. It should be the main photo, placed at the focal point of the yard. Make it festive; use an elaborate border, a monogram, a message congratulating them, or something that inspires them. 
Bokeh celebration yard sign
If you want something more aesthetic, the bokeh celebration yard signs are good to go. It refers to the photography type that focuses on the main object and blurs or puts other things in the background out-of-focus. They look very elegant and you can use them for someone that loves photography.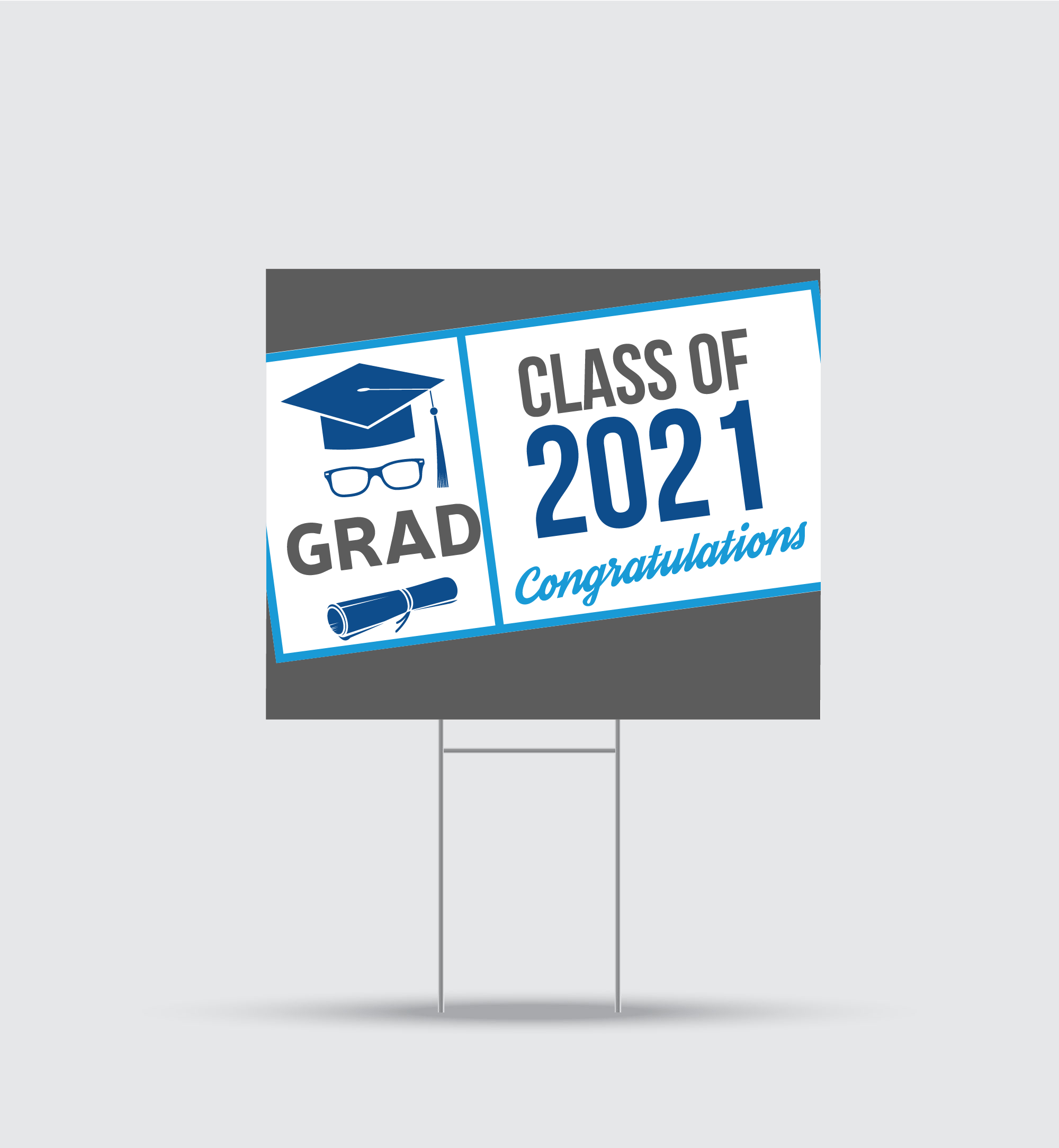 Yard Sign with graduation class
One graduation yard sign can be with a message and the class of graduation. You can use the colors of the school or choose the graduate's favorite colors. The yard signs look very good as they are very spacious, and every element is well highlighted. The message for the grad allows you to make the world aware of all the necessary details, which also looks very good in the images as people can go back in memories.  
Use additional graduation décor
(a)Personalized selfie frame
Graduation ideas 2021 also includes some other customized décor details. You can choose a grad selfie frame. Add messages like "Congrats, Grad!" or add the name of the grad. It makes your grad selfie frame one of its kind. Graduation selfie frames come with a center pre-cut where people can click photos.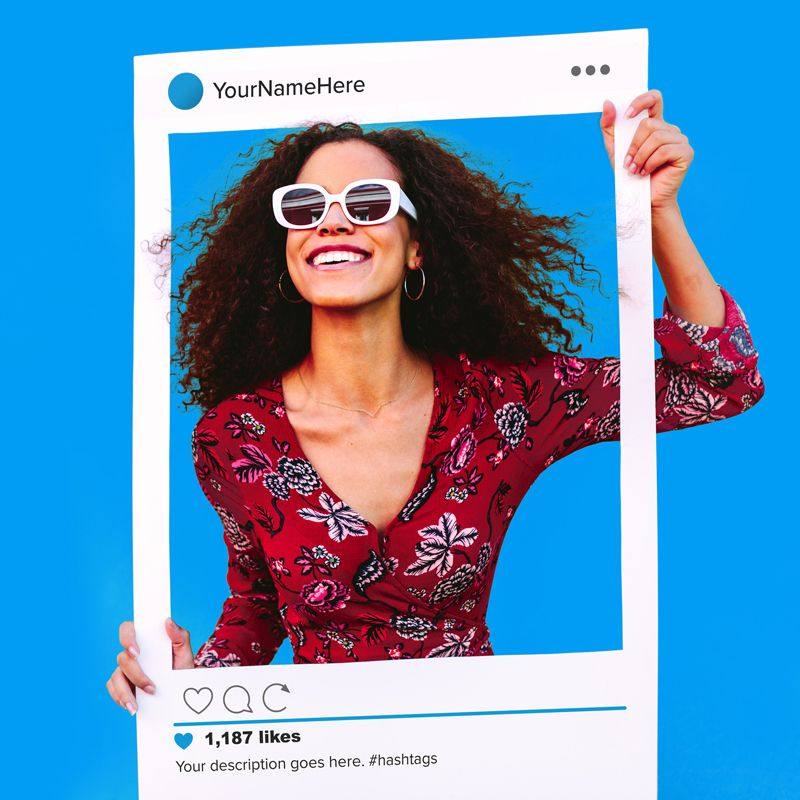 (b)Custom Banners
Vinyl banners have become very popular lately. You can customize them easily, and they come with a very easy-to-install mechanism.  They are very functional; you can use them for both indoor and outdoor parties. Use a fun design, add the school mascot, add some color to it, congratulatory message, and you are good to go.  
The world may have gone digital but, if you want to send out a paper invite, here it is. You can create a beautiful graduation invitation card that can be customized with a number of available designs, colors, and choose the announcement message. 
Wrapping Up 
Hope you enjoyed the blog, and the bumpy ride of designing the graduate yard sign is going to be smooth. Make it memorable for your grad with personalized items. Choose the other options that are mentioned in the blog and make it one amazing party to remember.